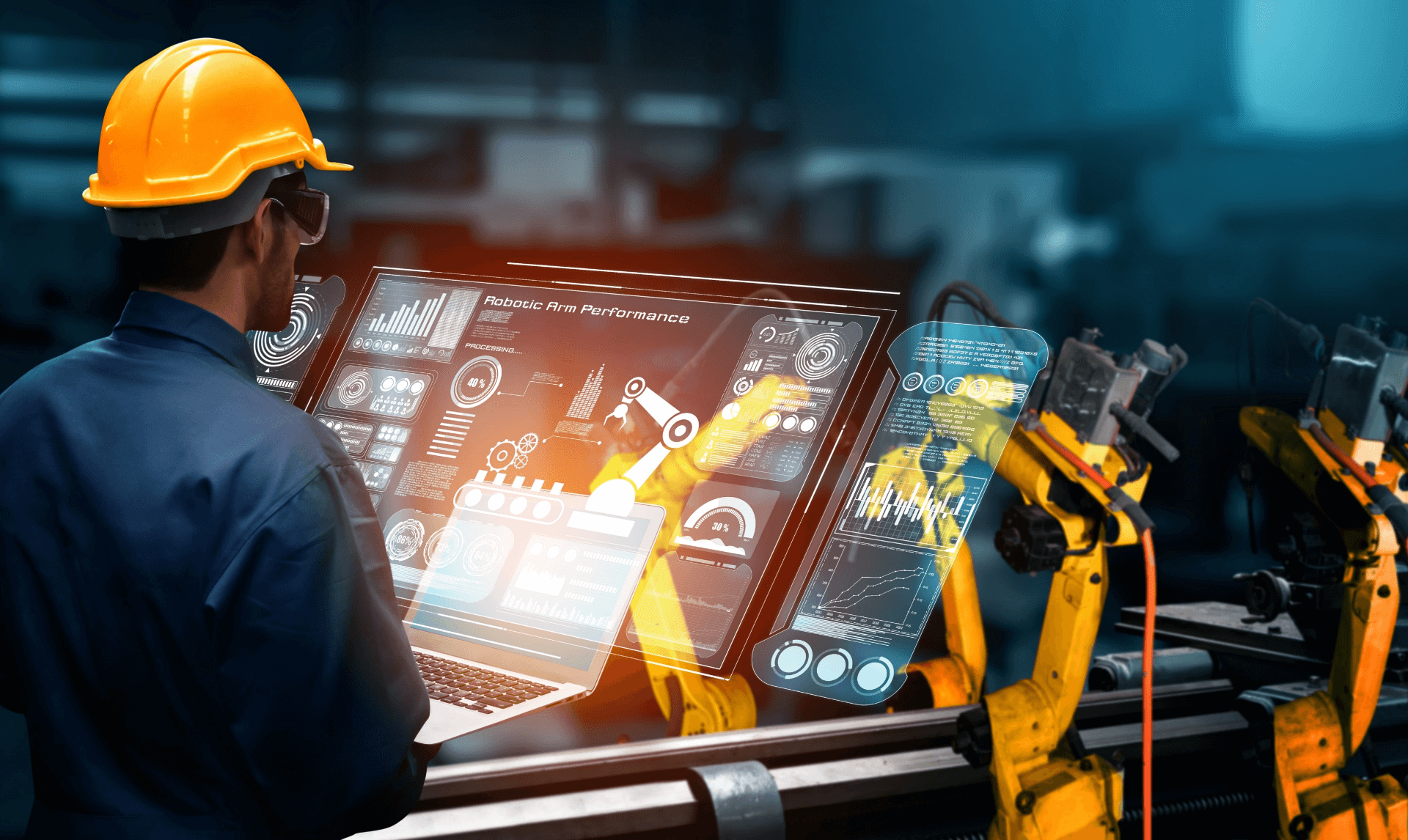 Industry 4.0 consulting
Digital technologies are rapidly transforming industrial production processes as Industry 4.0 finally makes manufacturing "smart."
At AutomateIT, we bring a holistic and pragmatic approach that identifies and realizes Industry 4.0's full potential so you reap tangible business results.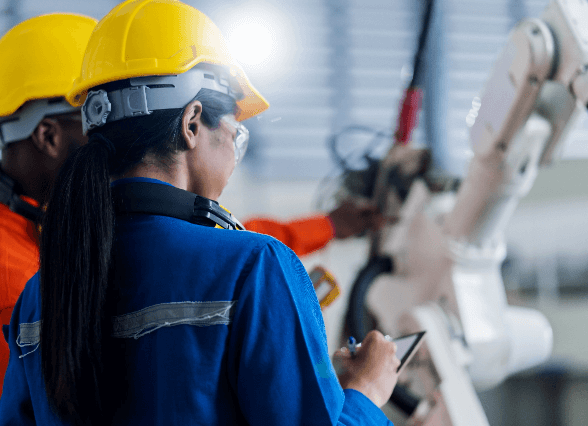 Creating the true smart factory
We specialize in Industry 4.0 transformation roadmaps that combines AI reasoning, smart sensors, big data and cloud networking to deliver expended process flexibility and supply-demand responsiveness, ultimately increasing productivity, product quality and revenue.
Achieve end-to-end digitization and data integration of your factories, automate core operations and back-office activities, and finally forge a seamless connection between your shop floor operations, your supply chains and your distribution networks.
Generate intelligent predictive insights
Also gain real-time data from siloed locations on the plant-floor and into the cloud for dynamic modeling and simulation in order to make rapid optimization that better adjust to supply and demand conditions.
Gain transparency on global inventory levels and customer orders
Predict demand-based production to optimally schedule maintenance
Predict demand-based production to optimally schedule maintenance
Interconnect production assets for real-time status reporting and reliable production forecasting
Configure planning to reflect production and supplier capacity to meet delivery schedules
Our industry 4.0 consulting capabilities
Business systems integration
True enterprise-wide data integration that connects the supply chain all the way to shipping and distribution channels that eliminates siloing and maximize operational performance.
Manufacturing execution systems
We connect PLC and SCADA manufacturing and process control systems to business-level software such as ERP, SCM and PLM systems to enable Smart Manufacturing and real-time, data driven production decisions.
Plant cybersecurity
We develop fully architected industrial networks that can securely span and integrate many individual control systems by inherently incorporating ICS management as part of the design.
Manufacturing intelligence
Scalable solutions to identify critical data, capture it in a timely fashion, then visualize and use it to make production predictions to reduce waste and human error.