General engineering
We boast exceptional general engineering capabilities in designing, implementing and supporting automation and control systems for industrial manufacturing systems.
We're a full-service, single-source supplier. And we have highly skilled multi-discipline engineering and technical staff. Combined, this gives us the capacity to develop digital solutions for plant manufacturing systems in industries as varied as consumer goods, agriculture, food and beverage, mining, oil and gas, and power generation.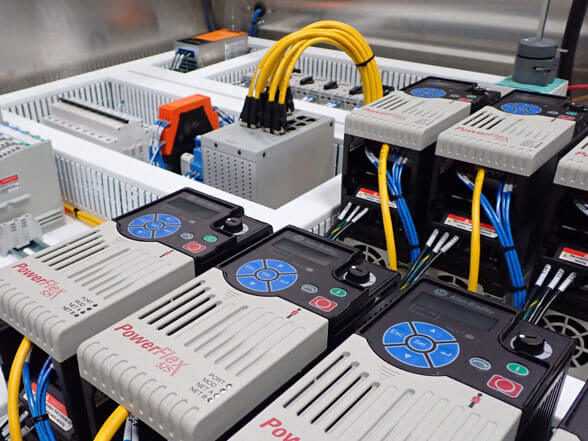 Innovative end-to-end solutions
Our capabilities extend to control system design, electrical engineering including motor control centers (MCC) and variable frequency drives (VFD) and electrical and control panel design and general system improvement and modernization for real-time operational monitoring and optimization.
Our engineering capabilities
Control System Engineering
Project Management
Electrical Engineering
System Improvement
Software Development & Engineering
Safety Consulting
System Automation
Network and security services
UL Panel Build