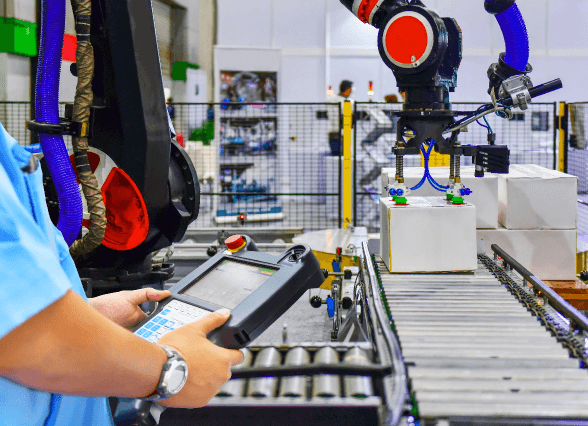 Automated machine & process systems
Modern manufacturing facilities requires highly effective automated control over production processes and equipment.
At AutomateIT, we are specialists in plantwide floor system control and automation integration, developing reliable and cohesive solutions that integrate the equipment on your plant floor for faster more-efficient production.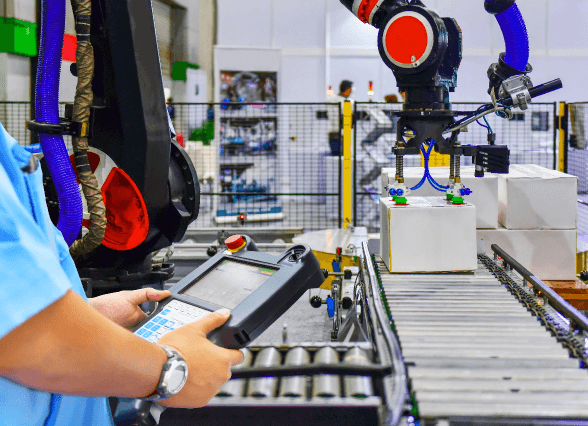 Industrial control architecture and automation experts
Our technicians and engineers are experts in all key industrial control architectures, including PLC/HMI, PLC-based SCADA, DCS and S88 batch control systems.
That gives us the capacity to develop and design integrated platforms to control a vast array of componentry and equipment, from motor control centers and power services, to proximity switches and transmitters and make them operate in unison plantwide for higher efficiency, output, and quality.
Upgrades, migrations and multi-site capabilities
We design for operational co-integration, serviceability and long-term scalability, and bring the ability to deliver:
Intuitive and reliable plant floor automation
New systems and legacy upgrades and migrations
Multi-site system capabilities for system-wide visibility and control
Transparent data sharing using standardized underlying software and hardware
Our automation system capabilities
Electrical design
Electrical system schematic development, power and environmental design, power distribution and monitoring.
Control panel systems
Customized UL 508A-compliant industrial control panel solutions for packaging, process, facilities, utilities, and other industrial applications. Factory tested and certified for ready for production.
Packaging controls
Turnkey production controls and monitoring systems to oversee material handling, labelling, printing, inspection, safety controls and secondary packaging requirements.
Process controls
Full-scale industrial batch processing solutions including instrument specification, control design and PLC, DLC or HMI programming.
Information solutions
Operational data acquisition and analytics that use SCADA, middleware applications, and ERP integration to provide enterprise manufacturing intelligence, KPI reporting and performance monitoring.
System support
Remote system monitoring available for technical support and troubleshooting.