Struggling? Production Monitoring and AutomateIT are here to help.
We know from experience that many (if not most) manufacturers find it extremely hard to measure production performance and improve their Overall Equipment Effectiveness (OEE).
Yet OEE remains a very potent way to pinpoint line problems and address issues that impact availability, performance, and quality. You just have to embed the necessary production monitoring systems to collect data from sources such as sensors, machines, and enterprise systems.
What's more, the inability to perform accurate production monitoring exposes companies to several key production risks including customer delays and loss, unplanned downtime, resource wastage, high production costs, inability to complete and smaller profit margins.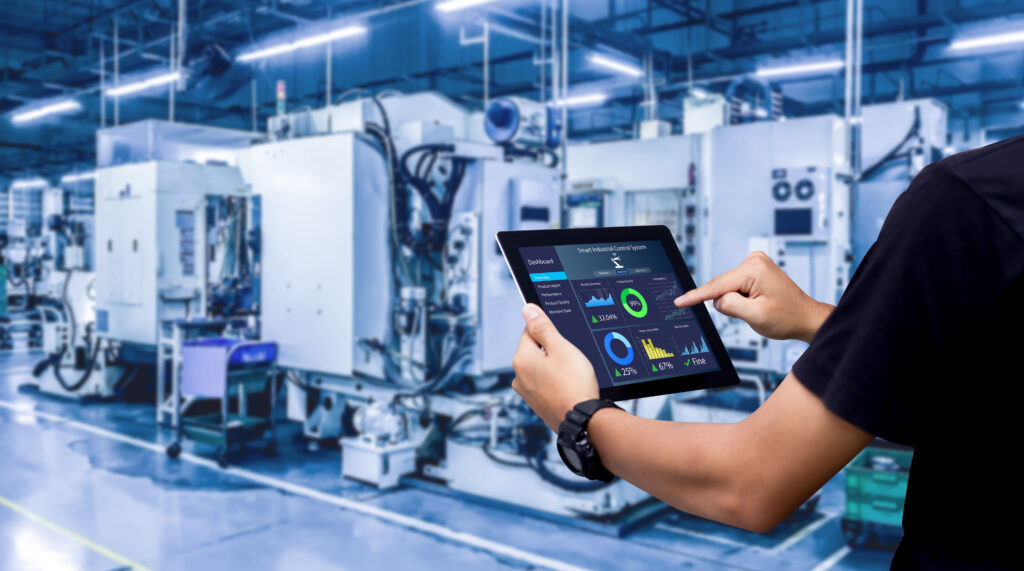 AutomateIT was founded by engineers to help clients modernize their production monitoring and develop and implement strong, real-time data tracking and analysis processes to monitor production metrics, detect anomalies, and make data-driven decisions that optimize efficiency, and improve product quality.
How do we do it?
Step 1: Connect
We establish connections within your production environment for critical machines, control systems, applications, and databases.
We identify the data needed and set up collection tools to gather metrics and logs from these sources.
We ensure data is collected and transmitted securely and efficiently.
Step 2: Visualize
We set up visualization tools to display collected data.
We develop dashboards that provide real-time insight into production, including metrics such as response time, throughput, and error rates.
We use visualization tools to identify trends and patterns in production data.
Step 3: Monitor
We set up monitoring tools, sensors and probes to track production performance and alert personnel to problems.
We use monitoring tools and various thresholds to track key performance indicators (KPIs) and detect data anomalies.
We implement automated alerts to notify personnel of issues and initiate remediation.
Step 4: Consult
We consult to ensure that monitoring and visualization tools continue to meet needs.
We use data from monitoring and visualization tools to identify production environment improvements.
We collaborate to implement changes and optimize production performance.
Let's work together to garner the first use case so you can achieve a rapid time on your first IIoT deployment.